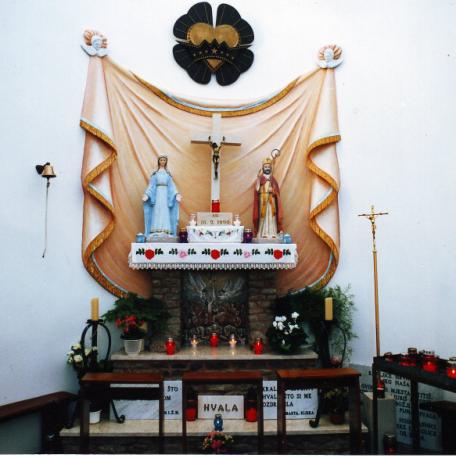 FOR THE
APPARITION DAY OF
THE QUEEN OF LOVE
EACH MONTH ON 16TH THE MOTHER OF GOD APPEARS AT THE HILL OF APPARITION AND GIVES MESSAGES FOR THE WORLD
wintertime summertime

at 12:00 Holy Mass for pilgrims in the Parish Church
at 13:30 14:30 Believers gather to pray under the Hill of Apparition
at 13:40 14:40 Departure in procession to the Hill of Apparition praying the Golden Rosary of the Queen of Love
at 14:00 15:00 Prayers for Medjugorje
Testimonies of Queen of Love's help
at 14:30 15:30 Common prayer before the Apparition
After the Apparition:
Reading of the received Message
Reading of Gospel
Prayer for Queen of Love's intention
When the 16th of the month is Sunday,
the Apparition will take place on Saturday 15th
PRAYER GROUP
OF THE QUEEN OF LOVE
Š.K. Kozulića 1
51550 MALI LOŠINJ
CROATIA
ROUTE PLAN TO THE SANCTUARY OF THE QUEEN OF LOVE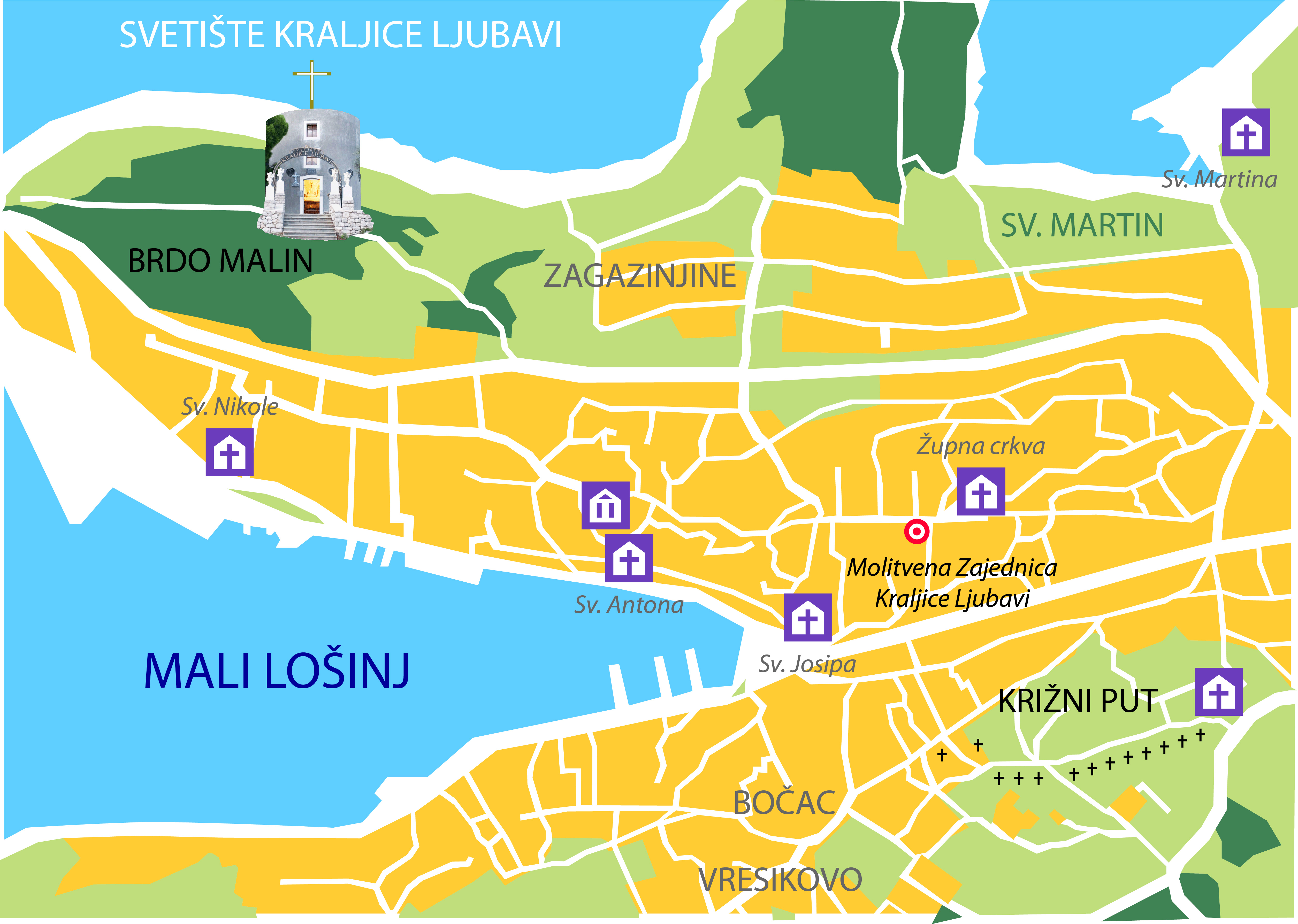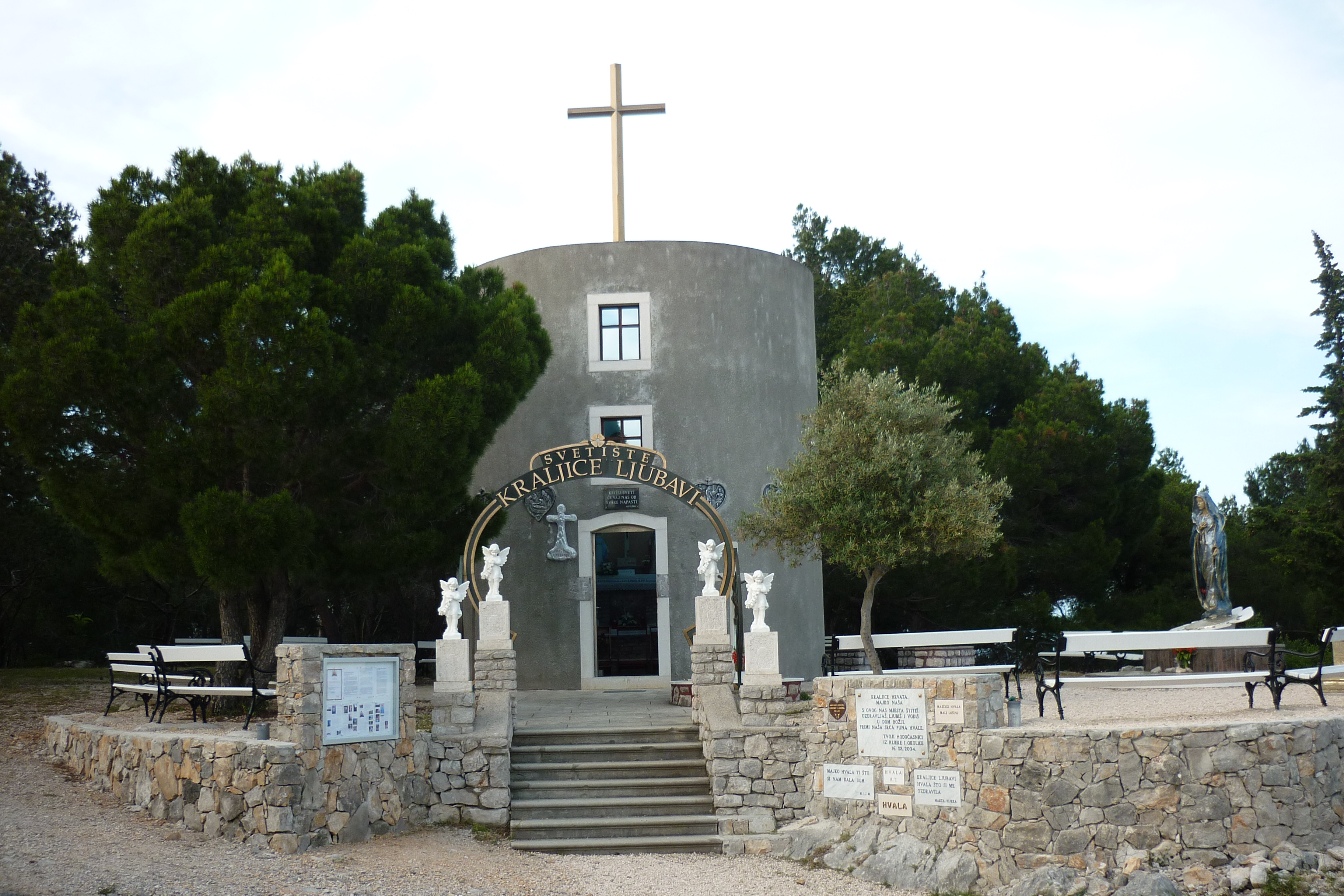 This is the shrine of Mother Mary QUEEN OF LOVE. On 16th every month Mother Mary QUEEN OF LOVE appears here. On days of apparition believers gather here to pray at 14:30 in summer and at 13:30 in winter. Apparition takes place after one hour of common prayer.
On Sundays and holidays believers gather here for common prayer at 15:30 in summer and 14:30 in winter.
This is a holy place, so please behave decently.
ADDRESS OF THE PRAYER GROUP OF THE QUEEN OF LOVE
PRAYER GROUP OF THE QUEEN OF LOVE
(MOLITVENA ZAJEDNICA KRALJICE LJUBAVI)
Š.K. Kozulića 1
51550 MALI LOŠINJ

tel. + 385 51 234 055
fax + 385 51 232 943